What is the Local Government Business Model (LGBM)?
The Local Government Business Model (LGBM) defines the elements of public sector service delivery at a local level. The model comprises a set of controlled lists and relationships between them. These may be viewed as an ontology.
The model has three parts: 
People and places – the elements that support customer insight so that services can be targeted where they will have most impact.
Organisational scope – the activities and responsibilities of each organisation involved in service delivery, helping us do what we are required to do and remove duplication.
Organisation – the parts of service delivery so we can deliver services most efficiently.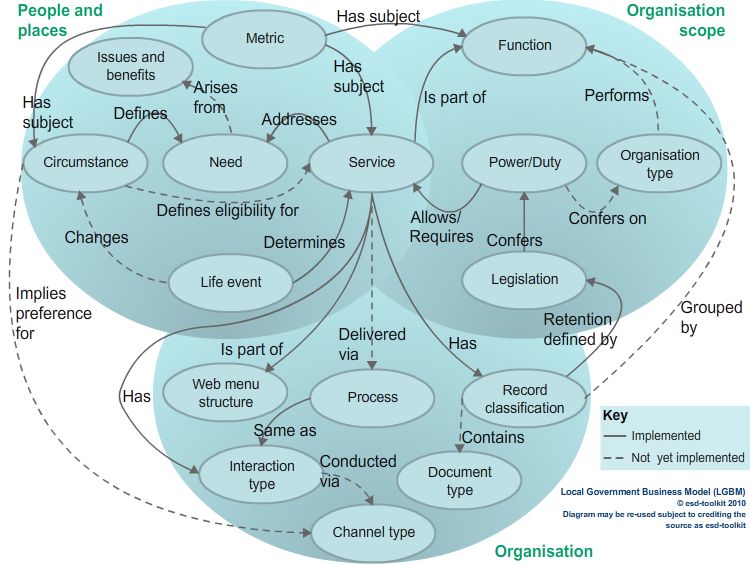 At the centre of LGBM is the Services list that has been in existence in its current form since 2002, with quarterly updates in response to feedback by local authorities and other organisations.